"Our family just moved to Louisville from out of state.  Mario made us feel like part of the neighborhood before we even arrived in town!  His personable approach made it easy for us to envision our lives in Louisville, and find the house and lifestyle we were looking for."
Josh and Kathy:   Moving from Alaska to Louisville, CO.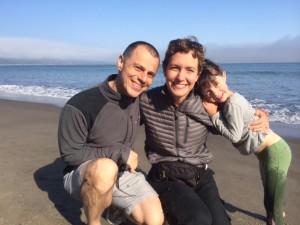 "Mario has been a fantastic realtor.  Thoughtful, thorough, giving guidance and mastery in the negotiation process at just the right times.  We got our house, truly, because of Mario.  We began looking in Boulder.  We were attracted to specific areas, and moving from out of town, we started with attention to areas we thought we wanted, but with time, our eyes go wiser.  Mario worked with us throughout this time.  The community that we are now excited to be a part of – the wonderful combination of a relaxed, invested community with all of the beauty of the area – is Louisville.
Mario worked with us over 2 years, for multiple visits, while we began exploring of moving.  Once we were 'ready' to really look in Fall 2014, we had our house within two weeks (two visits).  He worked deftly through the negotiation, guiding us to a grounded position.  This was something I did not think was possible with real estate.  My husband and I felt like we were entirely clear.  Mario negotiated with a position of integrity and honesty.  We got the house with two offers on the table, due to our clarity and his wise-compassionate negotiation approach.
In the end, our offer was $10K below the other, and it was the way we did the offer and process that made the difference.  We couldn't be more happy and satisfied.  The sellers are very satisfied too, and they confirmed all we thought.  Mario helped us materialize deeper than a property-financial transaction.  He is masterful, exceptional, and authentically someone who can make things happen.  Very happy to recommend him."
Rebecca and Family:  Moving from the Bay Area in California to Louisville, Colorado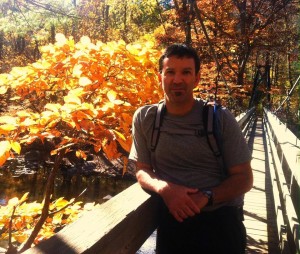 I have known Mario for 15 years and he has helped me both buy and sell homes. Mario brings a remarkable level of professionalism and personal touch to real estate. He is positive, reliable, and an excellent communicator. His real estate knowledge, attention to detail and negotiation skills are unsurpassed in my experience. He is a dedicated and honest realtor who keeps his client's goals first and I recommend him wholeheartedly.

Marc Bonsignore
–Lafayette, Colorado

"Friends who had used Mario for two purchases recommended him to us seven years ago. Mario helped us buy our first townhome then, showing us the full range of reasonable options in three towns (since we had no idea what we wanted, or where) and helping us through all the purchasing steps patiently. Three years later, we were curious what we could afford to hold our growing family. We didn't think we were ready to buy, but Mario happily took us out to look around and see what was available. We fell in love with the last house we saw that day, and Mario again helped make it happen.
We then needed to sell our townhome in a tough market. Mario was very honest with us about the market and helped us get it ready for sale, also working with our property manager as we looked for contingency rentals. We ended up renting for two years while Mario kept us updated on the market. This spring, things were looking much better and Mario again dealt patiently and honestly with us and our renters as we got the house ready to go. On the first day of showing, our renters hadn't done their share of cleaning, so Mario pitched in – and it paid off! Four showings and we had an offer the next night. Mario did everything he could to help the sale go smoothly, helping us make the big decisions even mediating when the two of us disagreed or the other agent was difficult. We sold the townhome for more than we had listed it two years earlier! We are happy with our current house, but when we are ready for a change, we'll be calling Mario once again. He has been helpful, patient, professional and honest at every step."
Ray Grunzinger and Laura Baumgartner Erie, Colorado

"Thank you Mario for your expert assistance with two very speedy real-estate transactions. It was amazing that we could find a great single-level-living home the first day it was on the market and then sell our multilevel town home within the first day it was on the market. You went above and beyond, working directly with our son to make sure all facets of the sale took place on schedule in our absence. Your coaching and reminders throughout the process kept us confident and prepared for both closings. Thanks also for your insurance, mortgage, and inspection referrals. The vendors were all very responsive and helpful. Although we hope this is our last move, we would be happy to work with you again and will recommend your services to others. Thanks again from new residents of Broomfield, Colorado!."
Scott and JoAnne Broomfield, Colorado

"Mario helped us buy our first house in an aggressive seller's market. We worried that we would not be able to secure a good, affordable house in the tight competition but Mario assured us that we would eventually find the right one. Mario was patient and honest during this process and we appreciated that he pointed out both the good and bad parts of each house. We would recommend Mario for anyone looking to buy or sell a house. He is very experienced, has great knowledge of the Boulder area, and makes sure you are going to find house that is right for you."
Nathan and Laura, First Time Homebuyers—Lafayette, Colorado

"Nine years ago when I was a single guy just out of grad school, Mario helped me buy my first house in an aggressive sellers marker. Recently, Mario collaborated with my wife and I to find a larger house for our expanding family. After a year of diligently looking, with Mario's expertise, we found the perfect house. Mario was also a key factor in quickly selling our original starter home, above asking price, in just 48 hours. Mario is great to work with. He keeps a professional, yet personal approach to home buying that makes the process fun and efficient. He quickly adapts to your needs as a buyer – while keeping you informed of market trends that help add lasting value to your purchase. Mario is the type of Realtor you not only consider your best real-estate advocate, but a friend that you can trust during the tough task of buying and selling a home. We consider him our Realtor for life."
Todd and Allison Lammers Lafayette, Colorado

"It is well known that anytime you make the enormous stride to initiate the process of buying a house, you are engaging on a very consuming endeavor; but when this process develops over a 40-month time period and over three or four counties, you know you are likely breaking some records and testing the patience and experience of your Realtor! We are very happy to share with everyone that Mario did pass with flying colors the above-mentioned test by helping us find a superior house in Superior. We watched our kids grow and become best friends!!! Before we moved from Arizona to the Boulder, Colorado area, we learned a great deal about the area and its potential during our sporadic house hunting trips over the past few years. After relocating to Colorado seven months ago, our house hunting trips intensified and Mario's expertise was crucial in deciding which area to choose out of so many great options that Boulder County has to offer. Anytime (and we mean anytime) we had a question Mario was very prompt with his honest answer or advice. Anytime we felt a bit discouraged, he was there to remind us about the light at the end of the tunnel. We felt very comfortable with Mario at every step of the process – we would recommend him in the strongest possible terms! We love our great new house and we are ready to enjoy our new Colorado life. Thank you Mario!"
Ana and Rob Kursinski Moved from Arizona to Superior, Colorado

"We recently sold our long-time home in South Boulder and bought a newer home in Westminster. Mario was our Realtor from beginning to end. He helped us get our house ready to sell by giving us advice on what needed to be done prior to putting the house on the market. Mario did an excellent job negotiating our contract for our home in South Boulder from the intitial offer through the inspection phase to the closing. At the same time Mario took us out on many house hunting trips to find our new home. He was very patient showing us different houses in different cities. We finally found our home in Legacy Ridge in Westminster. Mario was always available to answer questions and knew when to give encouraging words of support. We are enjoying our new home and highly recommend Mario as a Realtor in the Boulder area."
Merelene Stanley and Kaz Jannatpour Moved from Boulder to Westminster, Colorado

"Mario just sold my house in Erie. Mario helped me get my house ready to sell from the early planning meetings all the way to the closing. He was there by my side the entire way. Whenever I needed to talk to Mario he was always available on the phone, email or via texting. The second day on the market we received 5 offers and Mario did an excellent job going through each offer with me, pointing out the pluses and minuses of each offer. His advice and consultation all through the sales process from the offer through the inspection phase all the way to the closing was invaluable. I highly recommend Mario as a professional Realtor in this area."
Ravinder Bahra Erie, Colorado

"Mario has now helped our family with 4 total real estate transactions and we could not be happier. In our most recent transaction when things got a little rocky with our buyer Mario stayed cool and kept the transaction on time to close. We are enjoying the new home Mario helped us find, we recommend Mario to anyone who is looking to buy or sell real estate in the Boulder/Louisville area!"
Jason and Laina Albrecht Louisville, Colorado

"We highly recommend Mario to anyone who is looking for a Realtor. Mario helped us out with our long-distance move from Massachusetts to Colorado. His extensive knowledge of the area was very helpful in narrowing down where we should look and what kind of houses we should look at. He organized 34 house showings in just two days, and made what could have been an exhausting and confusing event into a very productive and enjoyable one. Mario helped us to select the right kind of houses to see and on the third day we made an offer and went under contract. He even checked in with us after the move was officially over just to make sure we were settling in okay. We really could not have asked for a better experience or more knowledgeable Realtor."
Matt and Sara Smith Moved from the Boston area to Erie, Colorado

"New to Colorado, with Mario at our side, my Wife and I purchased a lovely house in a super family friendly neighborhood that included the elementary school we most preferred for our son. And, in the process, we learned and laughed so much with Mario as our guide that we hoped he and his family would remain our friends after the closing. Mario looks after his Clients. I recall him identifying structural issues with a home that we adored but could have presented long term issues. When negotiations were tense while reaching closing on the home we purchased; Mario encouraged us to hold our line and was prepared to start over again rather than see us pay for repairs that were the Seller's obligation. In addition to his strong sense of value in homes, he understands family dynamics and how parents and children interact within their home."
David & Beth Dorian Moved from Atlanta to Lafayette, Colorado

"We just bought a house in Longmont with Mario as our real estate agent. As first-time home buyers, we were very nervous about the process but Mario made it very simple for us. He is very experienced and knowledgeable in this field and got a great deal for us on the home we liked. We especially liked the fact that he listened to all our questions and responded to them very quickly even at odd hours. In the end, our home-buying adventure went very smoothly thanks to Mario."
Aditya Chaubal and Anjali Karnik First Time Homebuyers—Longmont, Colorado

"We worked with Mario in selling our house this year. We were very pleased with Mario's high level of service and his knowledge of our neighborhood and Louisville. He took the time to come and meet with us at our home to review which home improvements we needed to focus on prior to listing the house. And our situation was somewhat unique in that we put our house up for sale in February but we wanted to close at the end of May. Mario did an excellent job of personally marketing the house and found a Buyer who was represented by another Realtor. We went under contract after one showing in February and got the sales price we had set as our goal and we closed at the end of May. And everything went smooth during the entire process. We appreciate the fact that whenever we needed to talk to Mario he was always available to talk and offer his assistance."
Subramanya and Nalini Kumar Louisville, Colorado

"Our first meeting to talk about buying a house only confirmed what my gut already told me; Mario was the man for the job. He asked me all the right questions and got to the real root of why, and what kind of house, I wanted to buy. He took me on a tour of a variety of houses in my price range and even got me in to see a house that caught my eye on short notice. I ended up putting an offer on (and eventually buying) that very same house two weeks after I started looking! It was so much easier to buy a house once I knew I had a true advocate on my side. Throughout the entire buying process, Mario was accessible, knowledgeable, and reassuring. He really made sure that I found a house that I LOVE. If you want to buy a house, but you are still a little afraid of the unknown, Mario really will put you at ease. I recommend Mario, without reservation, to anyone who is interested in buying a home."
Kate Brandon and Sita First Time Home Buyer–Lafayette, Colorado

"As a first time home buyer, we expected the process to be stressful and intimidating. It was in fact just the opposite experience when we purchased our home a few months ago. We owe it all to Mario, who helped us in every step of the way giving us advice and well rounded feedback on the property. Mario is a fun, friendly and patient person who is just very pleasant to work with. We would recommend Mario to anyone who is looking for their dream home."
Malaya Bhattarai and Dipsikha KC
Moved from California to Northglenn, Colorado  First Time Buyers

"We have known Mario as a friend for a few years now and he was an automatic choice to help us in finding and buying our first home. Mario did a wonderful job in finding us the right home. He pointed out the pros and cons of every house that we checked out in an unbiased fashion. He was very patient and showed us a number of properties in the South-West Longmont Area over a long period of time and never forced us into buying a property that we were not completely satisfied with. Once, we found the home, Mario handled every step of the process from giving the offer to closing the contract very efficiently. He was very prompt with answering phones and emails. We would not hesitate to recommend him to anyone moving into the area."
Susheel Puthana & Snigdha Pallerla First Time Home Buyers Longmont, Colorado

"A friend gave Mario a glowing referral so we asked him to help us find our first house. From the beginning of our relationship, Mario was honest, straight-forward, patient, and friendly. As first-time homebuyers, we weren't sure what we were getting ourselves into. Mario helped educate us on the home-buying process as well as what to look for when touring homes. He was very quick to answer the many questions we had and was a great communicator and adviser throughout the process. With his help, we ended up finding a home that is perfect for us. We are grateful to have worked with Mario and will certainly refer him to friends and family who need an awesome agent!!"
Kristin and Pete Miesel – Broomfield, Colorado

"Mario worked with us for about four months, until we found the house we love, in October 2009. We are glad we had the opportunity to benefit of Mario's amazing knowledge of the local housing market (e.g., Boulder, Superior, Lousville, etc.). He is a very nice person, trustworthy, and very patient. He was focused on finding the right place for us, and he did. We really appreciated his honesty to show us the pros and cons of every house we saw. If there was something wrong or a potential problem with a property that only the eye of an expert could catch, he would make sure to point that out. We would recommend Mario without hesitation to anybody that is planning to move in the area."
Luca Delle Monache and Serena Piermaria – Moved from the Bay Area, CA to Louisville, CO

"Mario worked with us through about a 5 month home search of Louisville and the experience turned out nothing less than spectacular! We moved out from California to Colorado on a job relocation. Prior to the move, my wife and I made an initial scouting trip whereby we were willing to go forward on a purchase if we saw the ideal home.
Originally, we had 3 Realtors we interviewed as a result of references from a close family member, a friend from Church, and a google search which landed on Mario's website. After meeting up with all of them, Mario hands down stood out as the best choice. He listened to our needs, did not rush us through the process and guided us with his expertise on the pros and cons of each property we looked at. We really appreciate his professionalism and knowledge of the area. He was so familiar with Louisville that almost everywhere we went he knew someone or offered us little tidbits of information that was invaluable."
Bryant and Eunice Young – Moved from Southern California to Louisville, Colorado

"Mario has served my wife and I twice–once relocating to the Front Range from out of state and again relocating away from the Front Range out of state. If only we could use him to purchase our next home! We could not have been more pleased with the level of service Mario provided. He knows the local real estate market extensively, offers exceptionally responsive customer service, always maintains his professional composure (even when others do not!), and most importantly looks out for what is best for his clients' interests. We feel blessed to have worked with Mario twice and know that we will always have a friend in Colorado."
Pat and Stacey Fitzgerald – Louisville, Colorado

"We used Mario to sell our 100 year old house in Denver, we loved the house and were worried about what to expect when we listed it. Mario gave us great advice on what to expect in today's market. He was very reassuring after inspections and spoke to us plainly about what was realistic and what was not. Mostly my wife and I appreciated how Mario kept an even demeanor throughout the entire process, he knew he would sell our house for a price that we were happy with and in the end that is what he did."
Jay and Laina Albrecht – Denver, Colorado

"I worked with Mario in spring 2009 to purchase a home. We moved from California to Colorado and Mario went out of his way to make us feel comfortable. We ended up in a great neighborhood with fantastic neighbors. Mario was always prompt to respond to me and always went beyond what was necessary to address any of our concerns. I worked in the real estate industry in California and never came across such an HONEST realtor. I would highly recommend Mario for anyone buying or selling a home."
Tinna Petursson & John Marshall– Moved from Orange County, CA to Broomfield, Colorado

"In the summer of 2008, our family was relocated to the Boulder area. We had two weeks to perform the relocation so we decided to lease a house. It was important to get our children settled for the upcoming school year. We also wanted to take time finding the right house in the right neighborhood for our permanent home. Our house search started almost as soon as we got settled into our rental house. We were not sure where we wanted to go and what the important factors were when buying a house in Colorado. At this point we met Mario who offered to take us out to see houses even though a purchase was at least 10 months away. Over the course of the next 9 months, we went out regularly to neighborhoods all over Boulder and Longmont. Mario coached us on all aspects of buying a home in Colorado and his insights into neighborhoods and housing were invaluable. We were able to perform our search while we made other critical decisions on school districts, work-life balance and price range. In the end, Mario showed approximately 75 houses and we decided to stay in the same neighborhood as our rental. Our children are now settled in the same school that they started in Louisville.
Mario's patience with us during our house hunt was commendable. Our search criteria changed almost every week and Mario was able to provide valuable insights in every circumstance. His input on neighborhoods and houses helped us make our decision to stay in Louisville and we are very happy in our new home. Thanks Mario."
Beau and Sandy Legeer – Moved from Northern, VA to Louisville, Colorado

"I worked with Mario to purchase my home in 2007. I gave him some specific features that I desired in a home and he worked diligently and quickly to find homes meeting my needs. He offered fantastic thoughtful advice while we were touring homes that helped to narrow my search. He did not, as many prior realtors had, try to show me homes that were well outside of my search criteria. In addition he is genuinely pleasant to spend time with and you will become fast friends. I whole-heartedly recommend Mario as a professional who will make the most of your time, with a warm and friendly style."
Marc Bonsignore – Lafayette, Colorado

"I closed on my first house with Mario and was continuously pleased at his expertise for first time buyers and the market in the greater Denver area, professionalism, and attention to detail throughout the entire home buying process. Because I knew I would receive excellent support, service, and results with Mario, I immediately chose him when I bought a second home. If you're looking to buy or sell a residence here, Mario is the realtor you want on your team."
Cherie Darnel – Louisville, Colorado

"My wife and I were making a big jump moving from Massachusetts to Colorado. We wanted to buy a house instead of renting. Doing the house search leg work all the way from MA was challenging. We are SO happy we chose Mario to find us a home. Our search boiled down to viewing 26 houses in one weekend, with return visits, too. Then, when we narrowed down to the house we liked, Mario continued to do more of the leg work relating to the offer and closing that we couldn't do from MA. I especially appreciated one event whereby I was traveling on business to Cheyenne and could not carve out enough time to head to his Louisville office for signing documents. Instead, he drove out to I-25 to meet me at the Lafayette exit to get me the paperwork. That's dedication! I highly recommend Mario to anyone who is considering relocating to Colorado."
Peter and Beth Korslund – Lafayette, Colorado

"Mario represented me as a buyer's agent and helped me buy a gorgeous 5 bedroom house in Longmont, with great curb appeal. I had two other agents before Mario and had a very poor experience. The first Realtor didn't know if the house she was showing me was a ranch or a two-story home! The second Realtor tried to foist on me a house with major storm-drainage easement problems. With Mario, the difference was incredible. He educated me about all the parameters to look for in a home, rate and apprise the parameters, identify current and future problems and arrive at a reasonable offer based on market conditions in the neighborhood. He came across as a consummate professional who knew all the tips and tricks of his trade. Even during the worst market downturn Mario had a steady stream of home sales which was very amazing! I highly recommend Mario to everyone, especially first-time home buyers."
Pari Kannan – Longmont, Colorado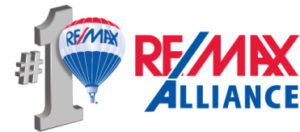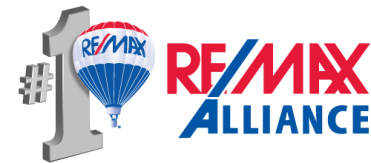 Hire Mario Jannatpour to be Your Realtor!