Are you considering a move to Boulder, Colorado?
Well, you've come to the right place.  As a Realtor with RE/MAX Alliance I have helped many people from the East Coast buy a home in the Boulder area.  I moved here many years ago as a teenager with my family from Virginia.  I was born in Washington, D.C. and when we moved to Boulder, Colorado I was living in Centreville, VA.
Since I have moved here and now lived here for most of my life here are a few reasons why I love living in Colorado.
1.  The Sunshine–over 300 days of sunshine a year in Boulder.  And don't get scared about the winters, overall they are not that bad.  It's nothing like the Midwest winters you see in Michigan, Illinois or Minnesota.
2.  No humidity.  It's dry here.  I hated the hot, humid summers of Virginia. I felt like I was in someone's armpit and I was stuck there for a few months.
3.  The Outdoor lifestyle–hiking, bicycling, jogging, skiing, mountain climbing, outdoor sports, skateboard parks and tons of city parks and trails.
4.  Cost of real estate is much more affordable here compared to most parts of the east coast.
5.  Property taxes for real estate are some of the lowest in the country.
6.  Outstanding Public School System–The Boulder Valley School District is one of the best in the state of Colorado.  You are guaranteed a spot in your neighborhood school.  You don't have to spend the night waiting in line to get a spot in your local school for your child.
7.  Open vistas and you can see forever.  You can see the mountains from miles away.  From Louisville, Colorado you can see all the way down to Pikes Peak in Colorado Springs.  I love being able to see for miles and miles and not be so closed in by the woods of the east coast.
8.  Some of the most beautiful spots in the world are in Colorado—Rocky Mountain National Park, Pikes Peak, and many other national parks.  Only an 8 hour drive to Grand Tetons in Wyoming and Yellowstone National Park.
9.  If you like to ski then Colorado is the place for you–some of the best skiing in the country at Vail, Aspen, Beaver Creek, Breckenridge, Keystone and Loveland.  Many resorts are within 90 minutes of Boulder.
10.  The Blue Sky.  Once you visit you will see what I am talking about.  The pristine blue sky is beautiful.
I have been a Realtor since 2003 with RE/MAX Alliance and I specialize in helping Buyers when they move to the Boulder, Colorado area.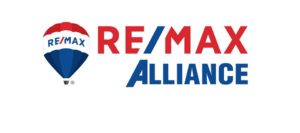 You can reach me at "three zero three, nine three one, eight zero zero three."  Leave a voice mail if I don't pick up.  Thanks