Based on my experience being a Realtor in Colorado since 2002 here are the major real estate issues you need to be aware of when moving here.
1.  Expansive Soils: Colorado has a lot of bentonite clay in the soil.  What does this mean?  It primarily affects concrete in a home.  The foundation, the garage, the driveway, the walk-way to the house and the sidewalks.  The soil will expand and contract which causes heaving and cracking in all of these areas.  You need to be aware of this.
2.  Open land does not equal "Open Space."  Open Space is an official term which means the land is owned by any or multiple of these entities–City, County, Township and HOA.  There might be other entities but you need to understand just because the land is open and not developed does not mean it's designated Open Space.  Open land can be developed so the nice view you thought you had could turn into another housing development or retail center.
3.  Fracking sites and oil companies drilling close to residential areas.  This has become a hot issue in Colorado recently since many oil companies are fracking (a form of drilling for oil) so close to neighborhoods and schools.  Uncapped oil wells are also an issue–a fatal home explosion occurred in Frederick earlier this year where two people in the home were killed by the explosion.
4.  New Housing Developments–there a lot issues here you need to be aware of.
How close are the new housing developments to environmental hazards such as nuclear sites, active landfills, or oil wells?  (location, location, location!!)
Are the new housing developments built in a flood zone?  (Yes, this happens)
What is the water drainage like in the housing development?  Are there issues?  (Yes, this happens. I know of one new housing community which has major water drainage issues)
Appraisal Gap–Builders expect Buyers to make up the difference in the appraisal gap by bringing additional cash to the closing.  Depending on the price of the home this could be substantial–up to $50,000 to $100,000.  Make sure to protect yourself.
5.  Radon Gas–from the basement.  This can be addressed by purchasing a radon mitigation system for a cost of around $800 to $1,500.
6.  Forest fires.  If you buy a home in the mountains or in the foothills be aware of the potential for forest fires.  You will also need to make sure you will be able to acquire full home insurance coverage in these areas.
7.  Flooding and flood zone.  In September, 2013 a lot of Colorado had major flooding. Was the home you're considering affected?  Was the flood damage remediated?
8.  Meth Houses and Marijuana Grow Houses—this is a serious issue and you'd be surprised to find higher priced homes are affected.
9.   Open Enrollment for Public Schools.  A lot of people say you can get into any school through open enrollment.  This is not true because some schools student enrollment are capped and they will not allow any more students to enroll through open enrollment.  This is an emotional issue–believe me, I know, we've been through this a few times with our daughters.
What is the best way to protect yourself to make sure your home and choice of neighborhood is not affected by one of these issues?  Hire a professional Realtor to be your Buyer's Agent.
Especially when buying new construction, builders say you don't need a Realtor to represent you but you do, yes, you do.  I have seen too many unfortunate situations where Builders have either misrepresented their product or provided such poor quality in the home and finish that could have been prevented if the Buyer had been represented by a Realtor (Buyer's Agent).
Why take a chance on your home and your financial nest egg?  If you're moving to Colorado, hire Mario Jannatpour to be your Buyer's Agent.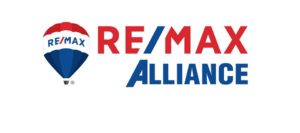 You can reach me at "three zero three, nine three one, eight zero zero three."  Leave a voice mail if I don't pick up.  Thanks